OFC Online Apps
Finding a good OFC app is not an easy task ! The game, even though on the rise, has not yet found its way on many online poker apps. This is especially true is you want to start playing OFC with real money. 
Here is our selection for the best Open Face Chinese Apps …
OFC Apps to Play for Free on your Phone
Mobile gaming is absolutely everywhere, and Card Games are no exception. For this reason, Android Store and Apple App Store offer a little selection of OFC Apps for your to carry around.
These Open Face Chinese Apps are a great way to try out the game and master its main strategies before moving on to real-money poker applications.
ABC Open Face Chinese Poker with Pineapple for iPhone, iPad and PC
We start our list with one of the most popular OFC App on the Apple Appstore : ABC OFC.
Created in 2013, this App allows you to discover Chinese Poker with a colourful interface. You'll have however to pay $5 to get access to the unlimited version.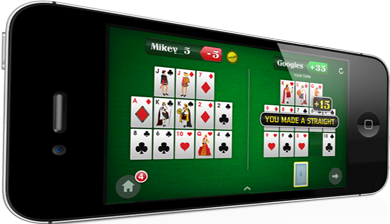 Open Face Chinese Poker (OFC) for iPhone and iPad
This second OFC App is way more recent. Created in 2016, this App presents many features, including 8 variations of Open Face Chinese Poker (Regular / Regular 2-7 (low in the middle) / Regular Progressive / Regular 2-7 Progressive / Pineapple / Pineapple 2-7 / Pineapple Progressive / Pineapple 2-7 Progressive). The other functionalities of the App include a Chat, a Stat tracking system and much more.
It is great for people who already have knowledge of OFC.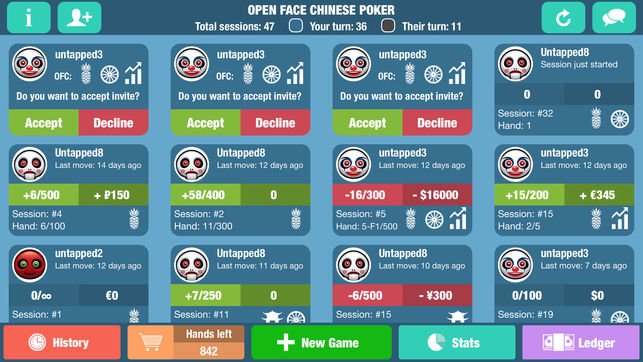 DH Pineapple Poker OFC for Android
Created in 2017. On this OFC Android App, you'll be able to play with your own friends in Private Room. You'll also find your classic Pineapple with Fantasyland mode. We love it for its design !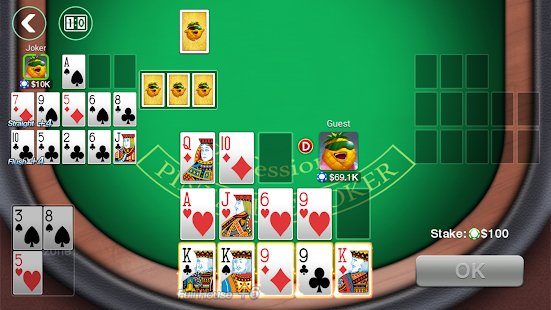 Chinese Poker 3 – Multiplayer for Android and iPhone
Created in 2018, this OFC app is developed by Red Koda Software Limited, a company which released many OFC games for mobile. On this latest version, play with friend online and try the following games: Pusoy, Thirteen, Pineapple, Russian, 13 Poker Game.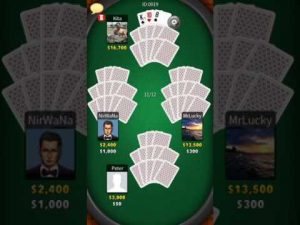 OFC Apps to Play for Real Money
Download the following Apps once your are familiar with playing Open Face Chinese games, and get the extra thrill of playing for Real Money. The Apps hereafter are not dedicated OFC platforms but also offer regular Games of Poker such as Hold'em and Omaha.
Tonybet for Android and iPhone
One of the first ever traditional Poker Website to offer OFC, and on mobile phone ! Tonybet is one of the strongest brand on the market and its poker App does not disappoint.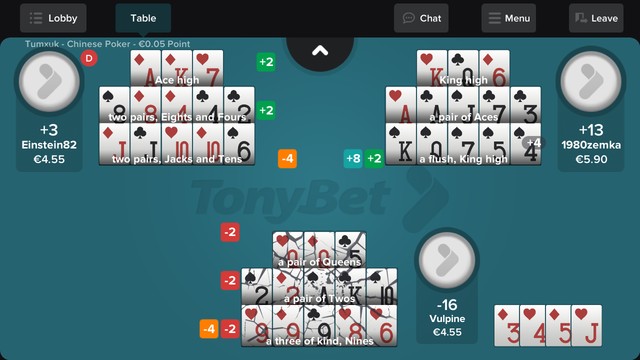 Pokamaax for Android and iPhone
Pokamaax is an independent Poker Network from Asia. It offers you to play OFC Pineapple with Fantasyland on every platform available. You can play multitables, and it has great designs and options.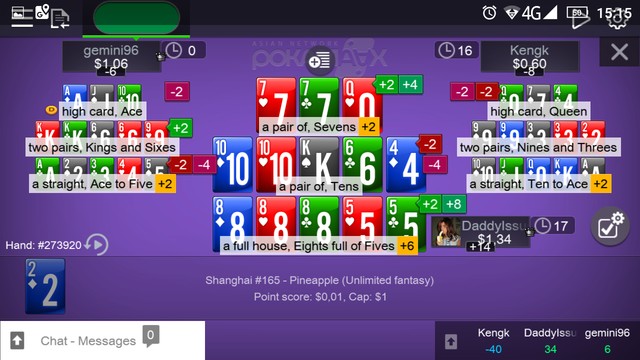 PPPoker for Android and iPhone
One of the most famous Mobile Poker App. PPPoker has taken the poker industry by storm with its innovative system of clubs. It is one of the best App on the market!